Another new design.
I'm placing the Italian farm/fields image below as a monument to my last design. This is actually an old design of mine, as seen on the Internet Archive.

Italian fields
Remaining tasks
There are several tasks remaining for the new design:
Fix blockquote display.

Update code highlighting on older posts.

Make mobile friendly.

Improve homepage post listing / post navigation.

Introduce / unhide categories in sidebar.

Clean up CSS.

Make the love hearts do something :D.

Package theme as a gem for others to use.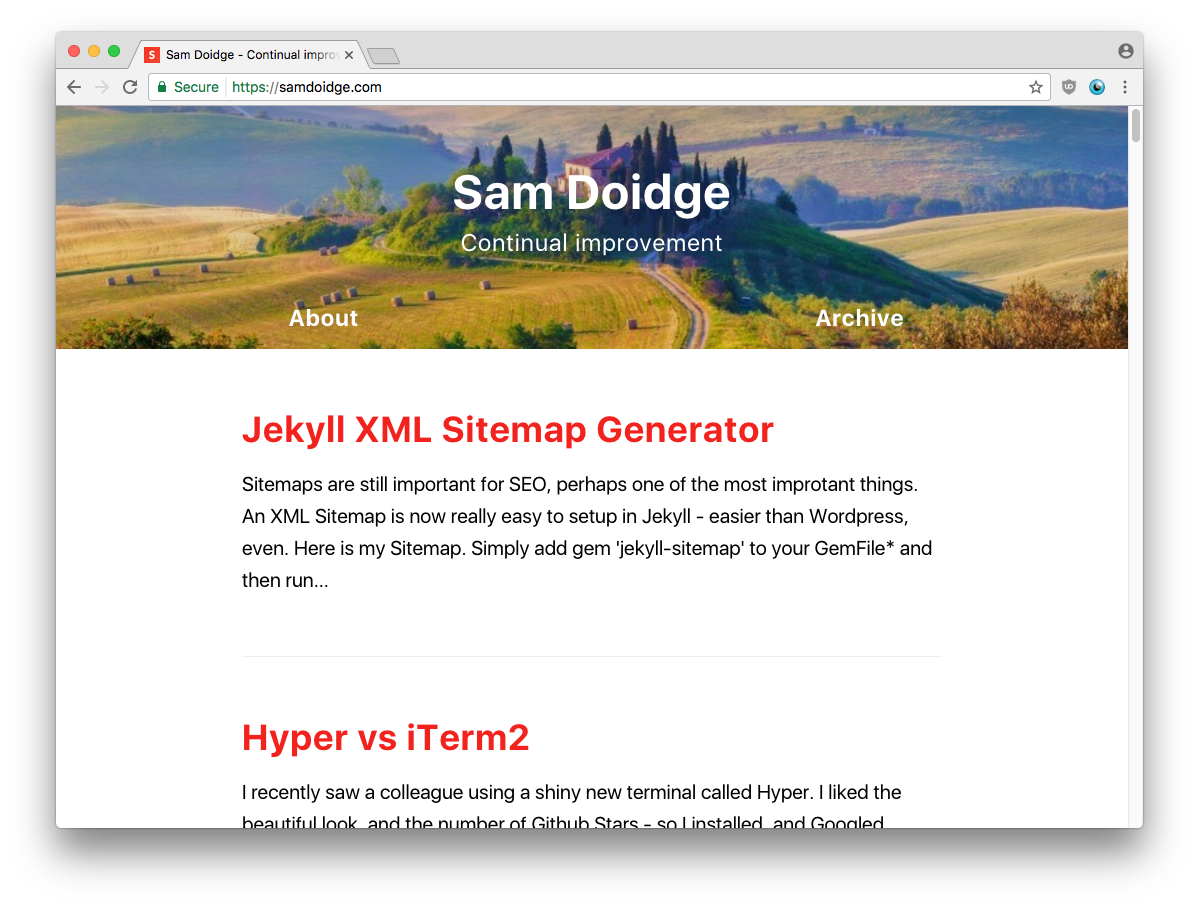 Previous samdoidge.com